Breakfasts
Morning pleasures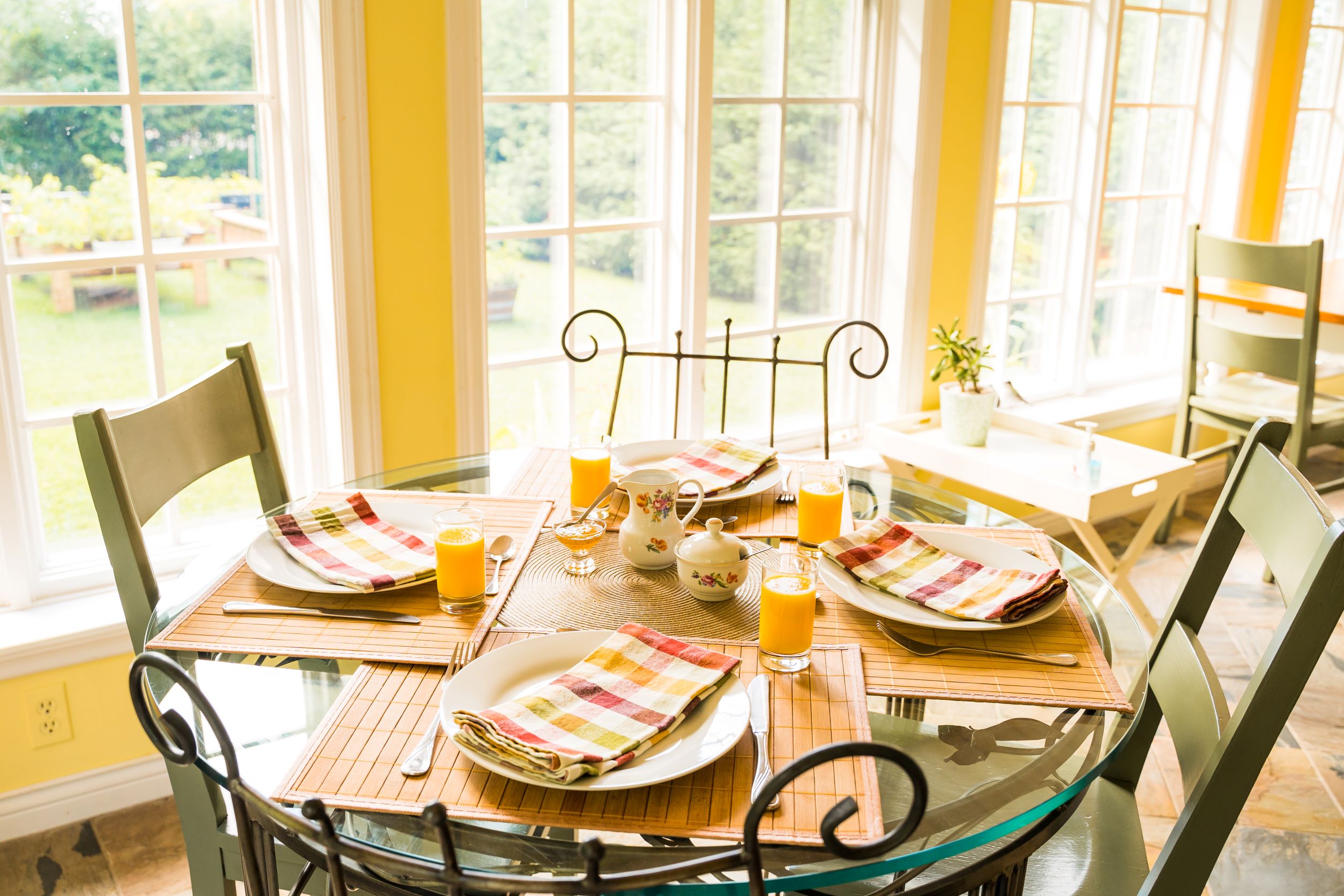 Breakfasts are served in our magnificent solarium where, while having breakfast, you can admire the beauty of the flower gardens in the summer or the birds in their feeders in the winter.
The smell of good fresh coffee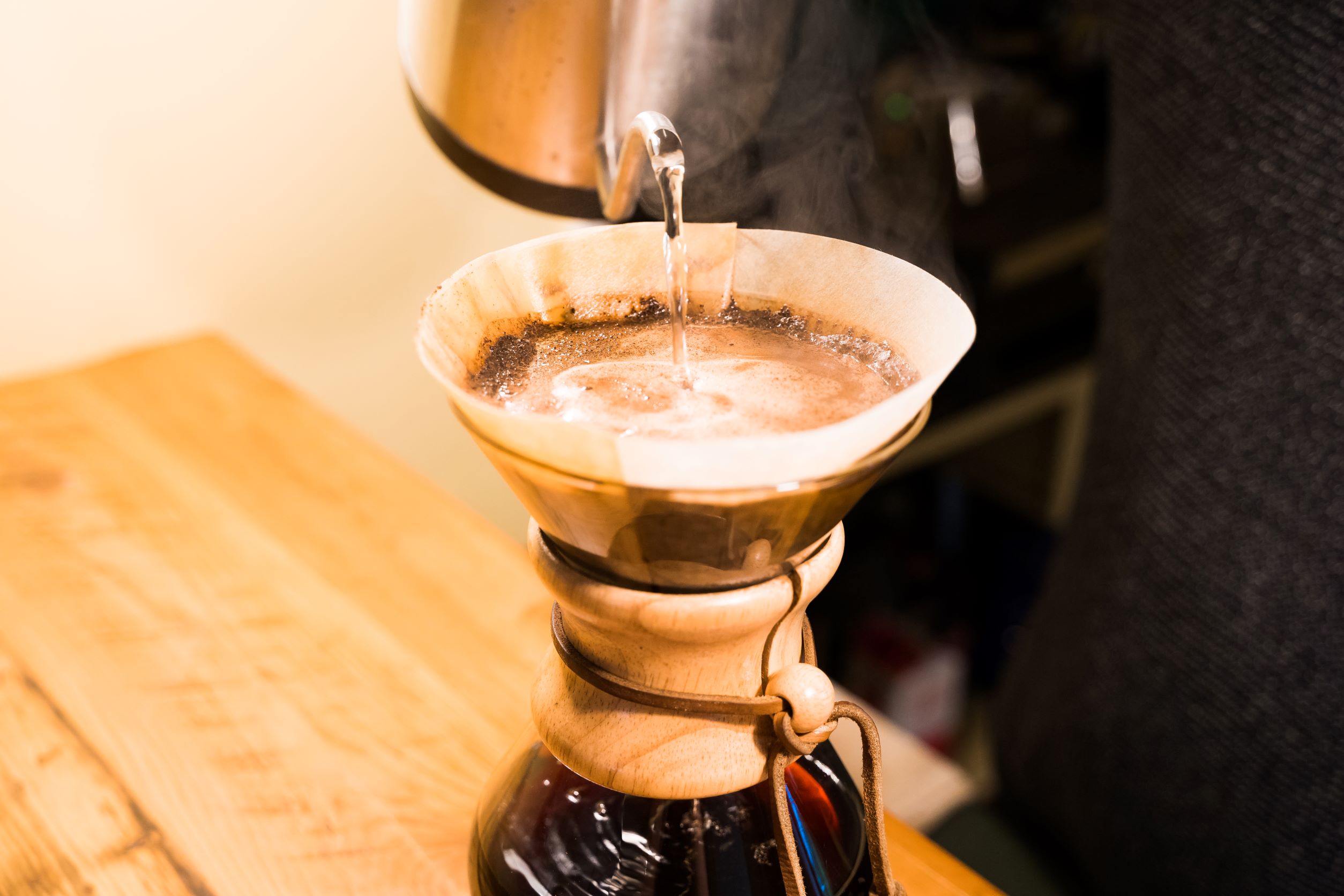 Three-course services
We offer a hearty three-course breakfast using mostly local and/or homemade products. Bread, eggs, fruits and vegetables (in season) are purchased locally. We are proud to support local farmers, bakers and coffee roasters from our beautiful region.
Health and gourmet
Our breakfasts begin with a fruit juice and a choice of coffee, tea, herbal tea or hot chocolate. Coffee lovers will be pampered by the special attention to the coffee preparation by our in-house barista. Tea and herbal tea lovers will be just as pampered with a variety of loose-leaf teas and herbal teas available at all times.
Delicious
The second service consists of a starter of fresh fruit, yogurt and homemade granola or morning pudding.

As a main course, we offer a savory or sweet dish according to the chef's choice. Frittata with grilled vegetables, mushroom omelet and cheese from the Abbey in St-Benoit-du-Lac, pancakes stuffed with strawberry compote, and orange French toasts are just a few mouth-watering examples to get you started.

We will also be happy to offer you vegetarian, vegan, gluten-free and dairy-free breakfasts if needed.

RESERVATION
We have thought of everything
to satisfy your experience!
A peaceful decor, a relaxing atmosphere and a hearty breakfast!